Oceanwoods Cottages Kiawah Island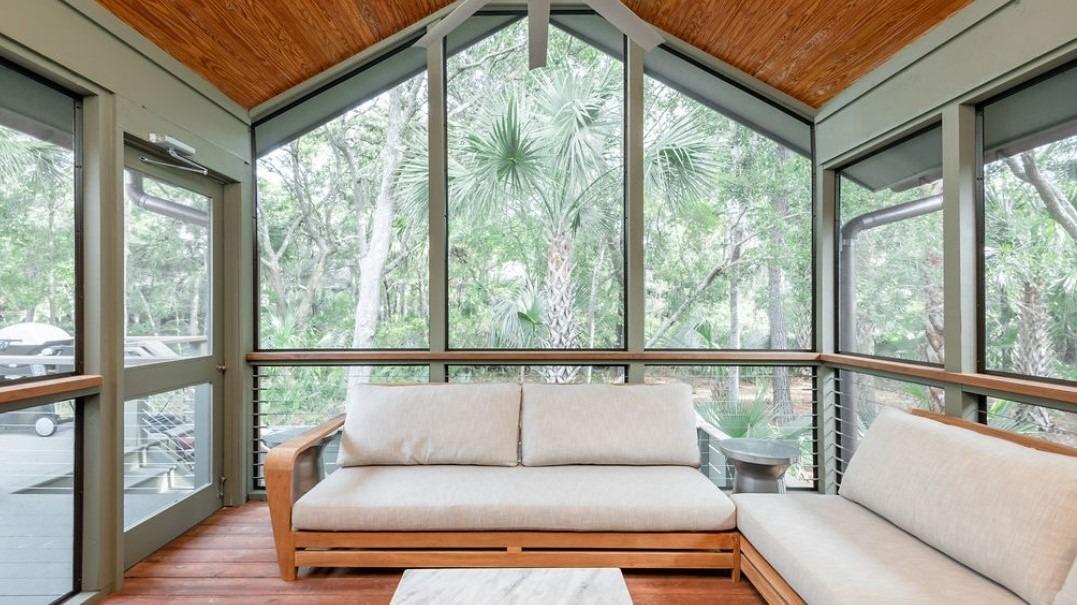 Oceanwoods Cottages Kiawah are located just off Eugenia Avenue, an iconic oceanfront street on Kiawah Island between West Beach and East Beach Village, the heart of Kiawah Island, anchored by the 21-acre Night Heron Park and legendary Sanctuary Hotel.
You're conveniently located to enjoy the best of both worlds with easy access to Kiawah's 10 miles of beautiful beaches and a central hub of activity for the whole family with a relaxed, social atmosphere.
3 BEDS
These stunning cottages offer three spacious bedrooms with plenty of room for everyone.
PORCH
Each cottage features a spacious screened-in porch with stunning Island views.
BEACH
Beach access is only a short walk away from these cottages at Boardwalk 16.
VIEWS
Enjoy secluded, tranquil views of the private lagoon and maritime forest.
---
Oceanwoods is a popular West Beach neighborhood just off Eugenia Ave, the iconic moss draped, oceanfront street on Kiawah Island. This private 3 bedroom, 3 bathroom cottage sits at the end of a cul-de-sac, surrounded by lush maritime forest, overlooking a tranquil lagoon with beach access just a short 3 minute walk away. This Kiawah Island beach
---